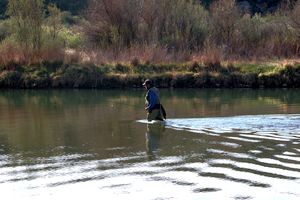 Jared
Flanagan
Financial Planner
Jared Flanagan entered the Financial Planning arena in 1994. Since then, he has received numerous industry awards, is a provider of Continuing Education programs and has taught Advanced Planning Concepts to many other Financial Services Professionals. Jared emphasizes a team approach to problem solving and works closely with ancillary professionals such as attorneys and CPAs.
Jared was a Registered Nurse, working in Intensive Care, before starting his planning practice. It was through his experiences as a nurse that he came to realize how unprepared people are for the risks of living in today's world. He subsequently completed the CFP Professional Education Program from the College of Financial Planning and now focuses on helping Businesses and Individuals manage these risks.
Jared is an avid outdoorsman and logged many miles in the backcountry. He was a professional Whitewater, Fishing and Big Game guide in Wyoming and Alaska during his early years. He also was an Orvis endorsed Fly Fishing guide and a Certified Wilderness Emergency Medical Technician. In 1990, he summited Mt. McKinley after the worst storms in 25 years. He and his partners effected a rescue of 2 individuals on that climb. Sadly, 4 other climbers died the same year during the storms.
He lives in Las Vegas and spends a sigificant amount of time enjoying Red Rocks National Recreation Area. Jared enjoys rock climbing, hiking, martial arts and photography. He has 2 beautiful girls, Gina Marie and Lauren. Gina graduated from UNLV and Lauren will graduate the University of Oregon in the spring of 2009.